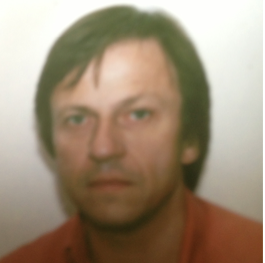 Nome e Cognome:
Roberto Montanari
Posizione Accademica:
Professore Ordinario in ING-IND/21
Ufficio:
Ingegneria Industriale, II piano,
Telefono Ufficio:
+39 06 7259 7182
Email:
roberto.montanari@uniroma2.it
Principale corso di riferimento:
Laboratorio di Metallurgia
Argomenti di ricerca:
Materials for future nuclear fusion reactors: microstructure and mechanical behaviour.
Metallic alloys for aerospace applications.
Structure and micro-chemical features of pure metals and alloys in the liquid state.
Laser and electron beam welding of Ni base superalloys.
Heat treatments on mechanical components realized through additive manufacturing.
Application of biodegradable alloys in surgery and medicine.
Metallurgical applications of LDH (Layered Double Hydroxides)
Indentation tests.
Link al CV personale:
Link alla pagina personale scopus, scholar o altre pagine personali web:
Scopus: https://www.scopus.com/authid/detail.uri?authorId=7004879778
Scientific publications: https://art.torvergata.it/browse?type=author&order=ASC&rpp=20&authority=rp03148#.YIvdxbUzbIV
Lista delle 5 pubblicazioni ritenute più rilevanti per descrivere l'attività di ricerca
L. Gregoratti, S. Kaciulis, A. Mezzi, R. Montanari, A. Varone, "Atomic and micro-scale transformations in liquid LBE", Materials, 12 (2019) 3158; doi:10.3390/ma12193158
R. Montanari, E. Pakhomova, R. Rossi, M. Richetta, A. Varone, "Surface Morphological Features of Molybdenum Irradiated by a Single Laser Pulse", Coatings 2020, 10, 67.
Maizza, R. Pero, M. Richetta, R. Montanari, Continuous dynamic recrystallization (CDRX) model for aluminum alloys, J. Mater. Sciences, doi: 10.1007/s10853-017-1845-4.
Nome del gruppo di ricerca di appartenenza:
Metallurgia
Nome del laboratorio:
Laboratorio di Metallurgia